The Duke and Duchess of Cambridge meet with the Marine Institute during first official visit to Ireland.
Dr Paul Connolly, CEO of the Marine Institute, Ireland's state agency for marine research, technology development and innovation, along with All-Ireland Ocean Youth Ambassador, Eimear Manning, met with The Duke and Duchess at Howth, North County Dublin, today (Wednesday 4th March).
During a coastal walk of Howth Head, Dr Connolly spoke with Their Royal Highnesses on several subjects that are central to the work of the Marine Institute including the importance of the oceans to coastal communities and climate adaptation. The Marine Institute, through the BlueFish Project, is working with coastal communities in Ireland and Wales on the importance of the ocean to their livelihoods and the impacts of a changing climate.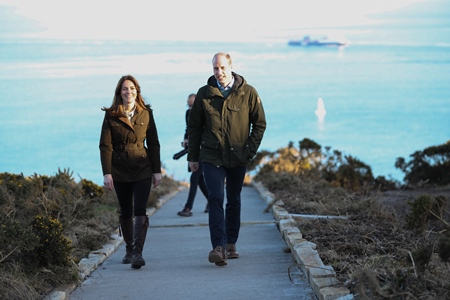 Click here for more