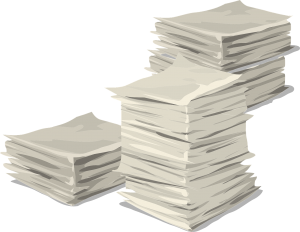 2021
2020
2019
In Prep
Reports
2021
Albuixech-Martí, S., Culloty, S.C. & Lynch, S.A. (eds). 2021. Co-occurrence of pathogen assemblages in a keystone species the common cockle Cerastoderma edule on the Irish coast. Cambridge University Press (CUP)  
Costello, K.E., Lynch, S.A., McAllen R, O'Riordan, R.M.,  & Culloty, S.C. 2021 The role of invasive tunicates as reservoirs of molluscan pathogens. Biological Invasions, . 23 pp. pp. 641-2021 v.23 no.2; 655
Costello, K.E., Lynch, S.A., O'Riordan, R.M., McAllen, R. & Culloty, S.C. 2021. The Importance of Marine Bivalves in Invasive Host–Parasite Introductions. Frontiers in Marine Science, 8 pp. 147.
Davies, C.E., Thomas, J.E., Malkin, S.H., Batista, F.M., Rowley, A.F. & Coates, C.J. (eds). 2021. Environment, rather than Hematodinium parasitization, determines collateral disease contraction in a crustacean host. Cold Spring Harbor Laboratory.
Emery, H., Traves, W., Rowley, A.F. & Coates, C.J. 2021. The diarrhetic shellfish-poisoning toxin, okadaic acid, provokes gastropathy, dysbiosis and susceptibility to bacterial infection in a non-rodent bioassay, Galleria mellonella. Archives of toxicology, 1.
Hawkins, S.J., Allcock, A.L., Bates, A.E., Evans, A.J., Firth, L.B., Mcquaid, C.D., Russell, B.D., Smith, I.P., Swearer, S.E., Todd, P.A., O'riordan, R.M., Culloty, S.C., Mcallen, R. & Gallagher, M.C. (eds). 2021. Oceanography and Marine Biology An Annual Review Volume 58 Chapter 1 The Biology of Austrominius Modestus (Darwin) in its Native and Invasive Range.
Hold, N., Robins, P., Szostek, C.L., Lambert, G., Lincoln, H., Le Vay, L., Bell, E. & Kaiser, M.J. 2021. Using biophysical modelling and population genetics for conservation and management of an exploited species, Pecten maximus L. Fisheries Oceanography,
Lynch, S.A., Breslin, R., Bookelaar, B., Rudtanatip, T., Wongprasert, K. & Culloty, S.C. (eds). 2021. Immunomodulatory and Antiviral Effects of Macroalgae Sulphated Polysaccharides: Case Studies Extend Knowledge on Their Importance in Enhancing Shellfish Health, and the Control of a Global Viral Pathogen Ostreid Herpesvirus-1 microVar. MDPI AG.
Skujina, I., Ougham, H., Evans, E., Monti, F., Kalvāns, A., Cross, T., Macarie, N.A., Hegarty, M., Shaw, P.W. & McKeown, N.J. 2021. Ecological and Genetic Monitoring of a Recently Established Osprey (Pandion haliaetus) Population in Wales. Journal of Raptor Research,
2020
2019
In Prep
Reports